Paul Kilfoil's World of Travel, Technology & Sport
---
Posted on by Paul Kilfoil.
Cricket is the strangest game on the planet. It could only have been invented by the British, and was spread to the far-flung corners of the Empire where the phrase "mad dogs and Englishmen out in the midday sun" was entirely appropriate. Such was the enthusiasm with which this odd pastime was adopted in countries like India, Pakistan and Bangladesh that it became more than just the national sport, but rather a way of life (and death, in some cases).
Cricket's odd laws and abstruse peculiarities are well documented. Certainly no other game lends itself to such a detailed accumulation of facts, figures, statistics and records. But cricket also throws up odd coincidences that defy explanation and leave spectators shaking their heads in wonder.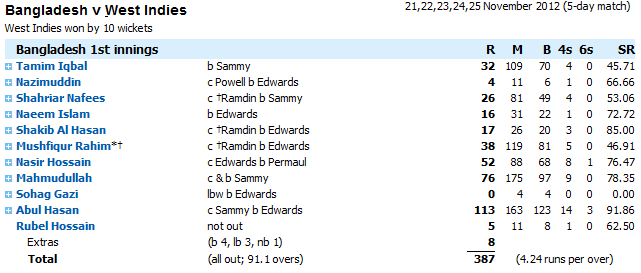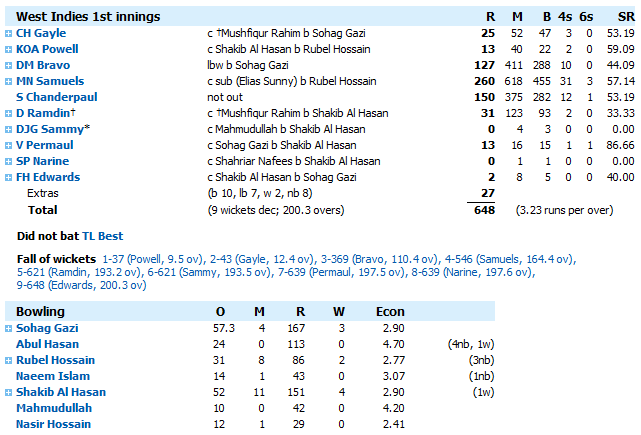 Take Abul Hasan, a journeyman fast bowler who made his Test debut for Bangladesh on 21 November 2012 against the West Indies. Bangladesh batted first, and as seems to be the norm for them, their top order batsmen failed. When Hasan strode to the crease as the second last man in the score was a paltry 193 for 8 wickets. In these circumstances the fielding team would generally expect to finish things off pretty quickly, but Hasan was a man with other ideas. Displaying minimal technique and no respect for the opposition bowlers, he smote the ball to all corners of the ground and scored a quite astonishing 113 runs off only 123 deliveries ; his innings included no less than 14 fours and 3 sixes. That is a strike rate of over 91% ... in a Test match, by a number 10 batsman making his debut! And he was only 20 years old at the time!
This in itself was a record. Hasan became only the second player in history to score a century on Test debut when batting as low as number 10. The only previous instance of this was in 1902, but it shouldn't really be counted - the player who scored the century on that occasion (Australia's Reggie Duff) was actually a top batsman who batted lower down the order in that match for tactical reasons. Out of all the thousands of centuries that have been scored in Test matches since 1877, only two others were recorded by "real" number 10 batsmen (in 1884 and 1998), neither of them on debut, so Hasan's feat truly stands alone.
[Aside : South Africans will be interested to know that one of the two previous instances of this feat was by Pat Symcox (better known as a combative spin bowler than a batsman), who scored 108 against Pakistan in February 1998. Unfortunately Symcox's fine batting didn't do him much good - the selectors thanked him for his efforts by dropping him for the next match].
However, it doesn't end there. When the West Indies batted, Abul Hasan bowled 24 wicketless overs and conceded 113 runs, exactly the same number of runs that he had scored with the bat! What are the chances of that?
Strange indeed, but these are exactly the peculiarities that make the game of cricket such a delightful pleasure, and why people say "We don't like cricket, we LOVE it!"
---

© Paul Kilfoil, Cape Town, South Africa